122 belated Christmas presents. A huge single donation coming from a year overflowing with community support.
"If it wasn't because of all these donations, we really wouldn't have what to give these kids," said Center for Survivors Child Advocate Kelly Garcia.

A bundle of pajamas, a blanket, coloring books, and a teddy bear, for each of the kids of those who are seeking refuge.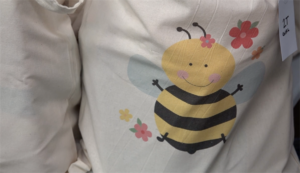 Courtesy of one woman's matching donation program, and the support of the local community.
"I just feel like kids are so helpless, and really that's all they know is the situation they're in they don't know what else is out there," said Lynsay Luchsinger, "So that's where we wanted to put our focus on."
It was a plan she had for years, ever since she started her own company Franchise Capital Solutions.
And it was 2020 when she decided to put it into motion.
As a mother of three, she knows how important a good night's sleep is for children.
She managed to collect 61 donations from the community, and then she matched with 61 of her own, to give what comfort she could for children fleeing dangerous situations.
"A lot of times, they leave in a hurry with nothing," Luchsinger said.
"These are just things that they can snuggle up with, hopefully provide that warmth and comfort that we are hoping to give them."
Now when people come for help, the Center for Survivors will have a little more to give back to the youngest and most vulnerable.
"For us, it's a blessing," Garcia said. "That these kids have someone that doesn't even know them, care about them."